+
Education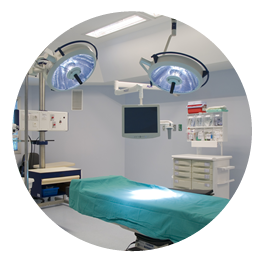 +
Consultancy services
+
Publishing
+
Conferences & Webinars

Specialists in providing supply-chain management services to the pharmaceutical sector
WHAT IS PHARMAFLOW?
PharmaFlow is a biopharmaceutical development, operations and value chain management consultancy, firmly grounded in 21st Century methods and systems. It was established in 2005 as the brainchild of Hedley Rees, managing consultant.

The name recognises the crucial importance of flow in any organisation or business. Products and services flow towards end-users, while information flows upstream, to aid decision-making. The synchronisation of flow lay at the heart of effective product/service development and commercial supply.

WHAT PHARMAFLOW DOES
PharmaFlow helps build, manage and dramatically improve biopharmaceutical value chains, based on the principles and practice of a combination of systems thinking and industrial engineering. The approach taken recognises that value chains are immensely complex, and the entire bounded system must be understood before sustainable improvement can take place. Similarly, the external environment in which the value chain operates must be properly defined.

This involves current state mapping, analysis and diagnostic, and target future state(s) definition.
WHO PHARMAFLOW WORKS WITH
We work with a range of stakeholders operating across life sciences. This includes emerging biotech, mature pharma, investors, lawyers, other consultancies, facility design & build specialists and third-party logistics providers (3PLs).

Assignments span early stage clinical trial supply chains up to complex multi-product networks covering global territories.

Results are leveraged through a vast knowledge base, and network of industry experts, to meet the specific needs of clients.


Testimonials
Very interesting and refreshing approach to drug development. Using supply chain management as a method [Hedley] reviews current industry practice from drug inception to commercialization, spelling out clear limitations and suggesting a number of daring ideas that could dramatically change how new therapeutics are developed

Jesús Zurdo,

Head of Innovation, Biopharma Development, Lonza Biologics

Hedley Rees' book is a timely antidote to the faddish advice and writing about outsourcing and lean supply chain management that has bedevilled good practice in the industry, and in supply chain management thinking in general

Professor Andrew Cox,

Chairman, Advisory Board, International Institute for Advanced Purchasing & Supply (IIAPS), former Director of the Centre for Business Strategy and Procurement at Birmingham University Business School, the first ever MBA in Strategic Procurement Management.

37 years in the industry but I never saw the production side in this light; I have learned a lot. Rees has a keen eye for what could go wrong in the drug maker's supply chain.

James O'Reilly,

Professor in FDA Law at the University of Cincinnati and Chair of the FDA Committee of the American Bar Association