Who we are
PharmaFlow is Biopharmaceutical development, manufacturing and supply chain consultancy, firmly grounded in the 21st Century. Established in 2005 as the brainchild of Hedley Rees, PharmaFlow has earned global recognition as the 'go-to' consultancy in its specialist field.


+
Building value into Biotech supply-chains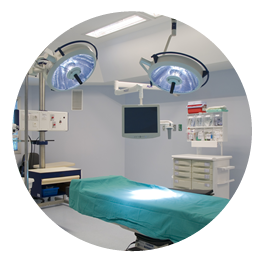 +
Consultancy services
+
Education
+
Executive one-to-one coaching

Specialists in providing supply-chain management services to the pharmaceutical sector
WHAT WE DO
We help build, manage and dramatically improve Biopharmaceutical supply chains based on the principles and practice of a combination of systems thinking and industrial engineering.

Our work is founded on the teachings of Deming, Juran, Shingo, Ohno, and many other great exponents from exemplar sectors such as automotives and semi-conductor.

Just as these sectors have placed their 'systems of production' at the heart of their business, with transformational effect, so can Biopharmaceuticals leverage that learning in the previously untapped world of drug production.
WHO WE WORK WITH
We work with a range of stakeholders wishing to make a difference in the lives of patients and healthcare practitioners globally.

Clients range from large pharmaceutical companies to emerging biotech, and also include investors, lawyers, other consultancies, facility design & build specialists and third party logistics providers (3PLs).

Assignments span early stage clinical trial supply chains up to complex multi-product supply networks covering global territories.
Now on Sale - Find It, File It, Flog it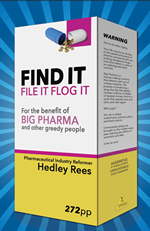 WARNING!
Not to be taken lightly. Your life may be at risk due to the greed and avarice of pharma companies who are putting dangerous drugs on the market, in spite of so-called government controls.
Buy Book
Current Industry Insights & Issues
Testimonials
Very interesting and refreshing approach to drug development. Using supply chain management as a method [Hedley] reviews current industry practice from drug inception to commercialization, spelling out clear limitations and suggesting a number of daring ideas that could dramatically change how new therapeutics are developed

Jesús Zurdo,

Head of Innovation, Biopharma Development, Lonza Biologics

Hedley Rees' book is a timely antidote to the faddish advice and writing about outsourcing and lean supply chain management that has bedevilled good practice in the industry, and in supply chain management thinking in general

Professor Andrew Cox,

Chairman, Advisory Board, International Institute for Advanced Purchasing & Supply (IIAPS), former Director of the Centre for Business Strategy and Procurement at Birmingham University Business School, the first ever MBA in Strategic Procurement Management.

37 years in the industry but I never saw the production side in this light; I have learned a lot. Rees has a keen eye for what could go wrong in the drug maker's supply chain.

James O'Reilly,

Professor in FDA Law at the University of Cincinnati and Chair of the FDA Committee of the American Bar Association