Every project PharmaFlow tackles is bespoke to the client. No two circumstances are the same and there is NO magic shortcut to success.
Projects range from relatively simple, such as providing Good Manufacturing and Distribution Practices (GMDP) knowledge to an in-company group of technical specialists, to helping secure the launch of new molecular entities (NMEs) into global markets; and everything in-between.
The areas covered are EDUCATION, CONSULTANCY, PUBLISHING and CONFERENCES & WEBINARS.
EDUCATION – covers pre-clinical, clinical and commercial value chains. Learning is focussed on methods and processes for building, managing and dramatically improving value chains. Content is based on the workings of exemplar sectors such as semi-conductor, aviation, aerospace, electronic and automotive.
CONSULTANCY – The nature and scope of each project is agreed with the client. Whilst there is a focus on achieving valuable outputs around quality, cost and responsiveness to the end-user, there are no methodologies employed that often constrain clients to a specific way of working.
In complex, interrelated socio-technical systems, there is no magic bullet.
---
Hedley Rees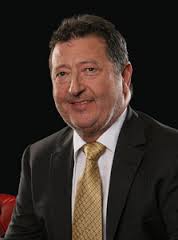 Hedley Rees is the Managing Consultant at PharmaFlow Limited, a UK based consultancy specialising in supply chain management within the pharmaceutical and life sciences sector. Clients range from large pharmaceutical companies to emerging biotech, and also include investors, lawyers, other consultancies, facility design & build specialists and third party logistics providers (3PLs). Assignments span early stage clinical trial supply chains up to complex multi-product supply networks covering global territories.
Prior to this, Hedley held senior positions at Bayer UK, British Biotech, Vernalis, Ortho-Clinical Diagnostics and OSI Pharmaceuticals. His skill set covers the range of competencies from strategic procurement, production and inventory control, distribution logistics, information systems and improvement. His early career was spent as an industrial engineer in the automotive, consumer durables and FMCG sectors.
As an expert in Lean Thinking and Production Systems, Hedley is a zealous advocate of the regulatory modernization frameworks of FDAs 21st Century Modernization and ICH Q8 – Q11. He graduated from the University of Wales as a production engineer and holds an Executive MBA from Cranfield University School of Management. Affiliations and qualifications include:
Corporate member of the Chartered Institute of Purchasing and Supply (MCIPS)
Former member (2007 – 2011) of the UK BioIndustry Association's (BIA) Manufacturing Advisory Committee
Advisory Board Member of the International Institute for Advanced Purchasing & Supply (IIAPS)
Advisory Board Member of Marken, the only supply chain service provider dedicated 100% to the pharmaceutical and life science industries.
Editorial Board Member GMP Review (GMP = Good Manufacturing Practice)
Selected as a Founding Member of Expert Industry Panel for CPhI Worldwide
Steering Committee Member Pharma Integrates 2013 Conference in London.
Supply chain consultant to UK Government's Cell Therapy Catapult
Hedley regularly delivers podcasts, webinars and speaks at international conferences and was co-chair of the highly regarded FDA/Xavier University sponsored PharmaLink Conference (formerly FDA/Xavier Global Outsourcing Conference) held in Cincinnati annually, for four years 2011 – 2014.